Survive can help survivors of sexual violence give information to the police anonymously
Anonymous reporting works a little bit like CrimeStoppers – it allows you to pass on information about someone to the police without having to report the crime or go to court. Your Survive support worker can help you make an informed decision about whether or not to make an anonymous report and explain how to go about it.
How does anonymous reporting work?
You meet with a named member of Police staff. This is an important difference to note, because Police staff do not hold the same duty to investigate a crime as police officers.
This meeting can take place at the Survive office with or without your Survive counsellor or support worker – depending on your preference. You can also bring someone else to support you during the appointment and/or bring along any written notes/diary to read from.
The appointment usually lasts around two hours – depending on how much you need to say.
The Police staff member will:
introduce themselves and talk about the process, expectations and confidentiality;
ask you to explain in your own words what happened as objectively as you can;
let you talk and from what you tell them, will draft a statement;
ask you to read the statement and confirm it reflects what you told them.
The Police staff member will not ask you invasive questions.
Any personal identifying information is kept securely at the Sexual Assault Referral Centre (SARC).
What happens to my statement?
Your statement is given a unique reference number (so that you remain anonymous).
The Police staff member will then record information that you have shared with them on the Police National Computer (PNC) under the name of the person you have reported. For example, 'anonymous intel of sexual nature provided by … ' followed by your unique reference number.
Note, Police officers will not be able to get your name by clicking on the unique reference number.
What if others make similar allegations against the same person?
During this process, the Police staff member will check the PNC for the name of the person you are giving intelligence against. If they find anything or if in the future someone else comes forward with a similar allegation against the same person, the Police staff member will contact you and tell you that someone else has come forward with similar allegations to yours.
You can then decide whether you want to remain anonymous, or whether you want to formally report the incident/s to the Police now that there are other similar allegations, or if you want to give a statement to the police but not take part in the investigation. The choice remains with you.
Will there be an investigation?
Anonymous reporting will not trigger an investigation. The Police staff member will only contact you to inform you of other allegations of a similar nature found against the person on the PNC or if someone else comes forward and makes similar allegations in the future. As mentioned, even in these circumstances, you will still have the choice to remain anonymous.
The first time you are called stupid you laugh it off. By the hundredth time, you start to believe it may be true and by the thousand time, you are convinced, it is true.
This is all the softening up so that you become vulnerable.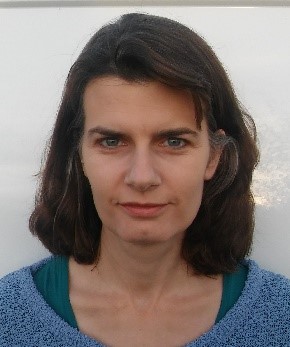 As someone with family members who have experienced sexual abuse, Survive's is a cause that resonates with me.
. I was keen to find other ways to make a difference to people who experience abuse, neglect and injustice.